IV Infusions + IM Injections
IV Infusions and IM Injections will change the way you think about self-care. Big event coming up? Try one of our Bulverde MedSpa Signature Cocktails. Headed into a busy day and want a quick energy boost? Pop in for a quick B12 IM Injection.
All of our infusions and injections can be paired with services you are already scheduled for! Just ask one of our talented team members which blend would be best for you.
Inner beauty has never looked so good.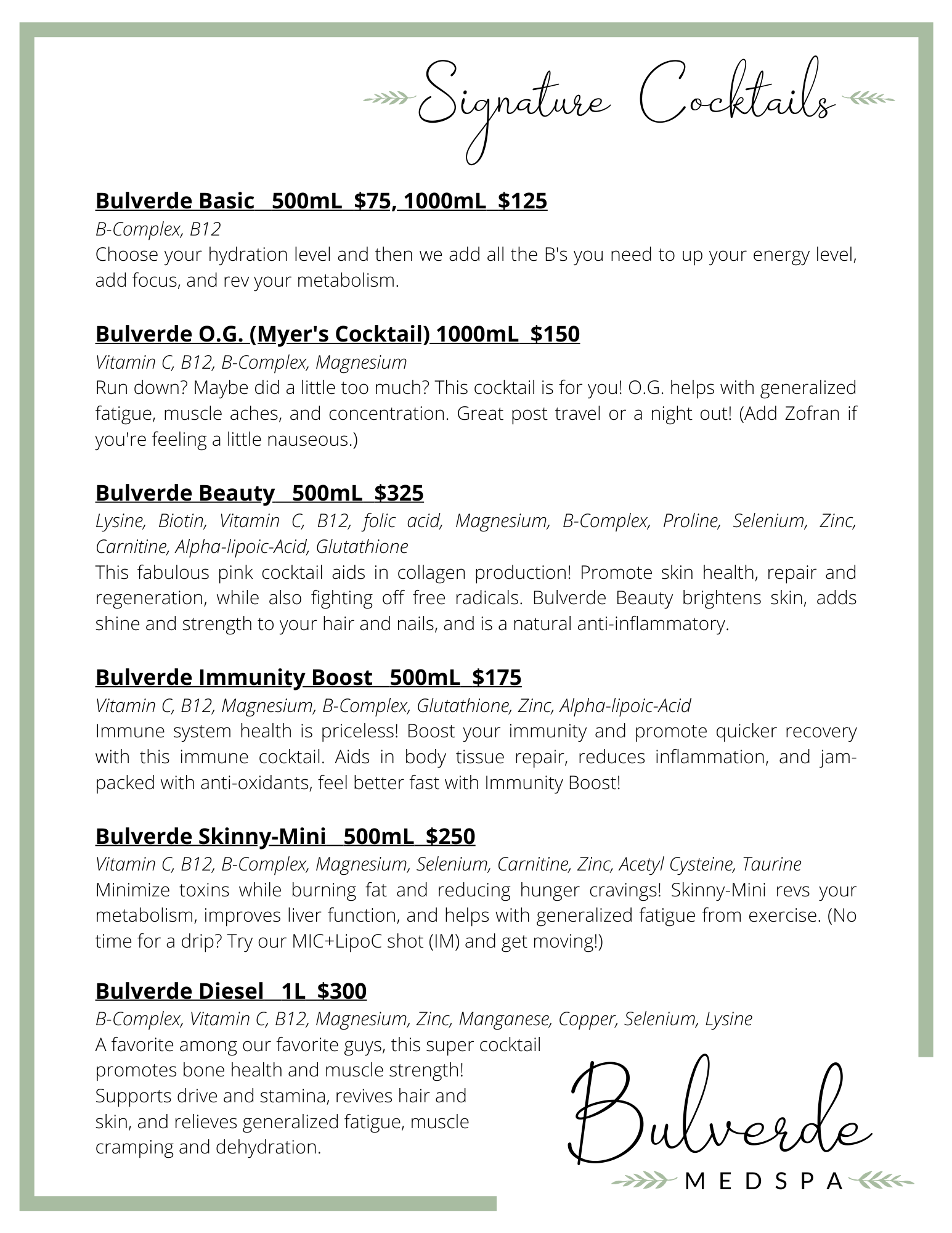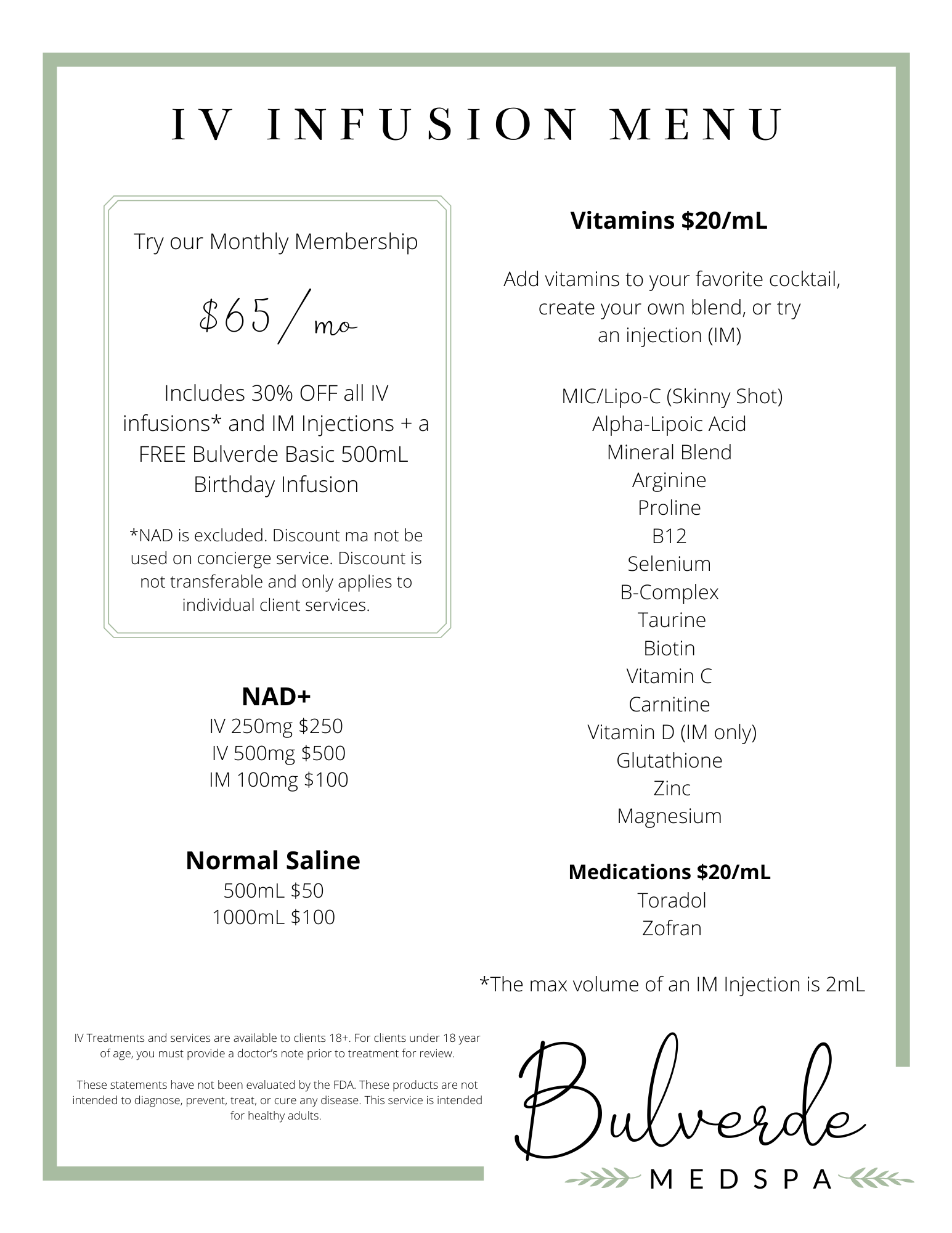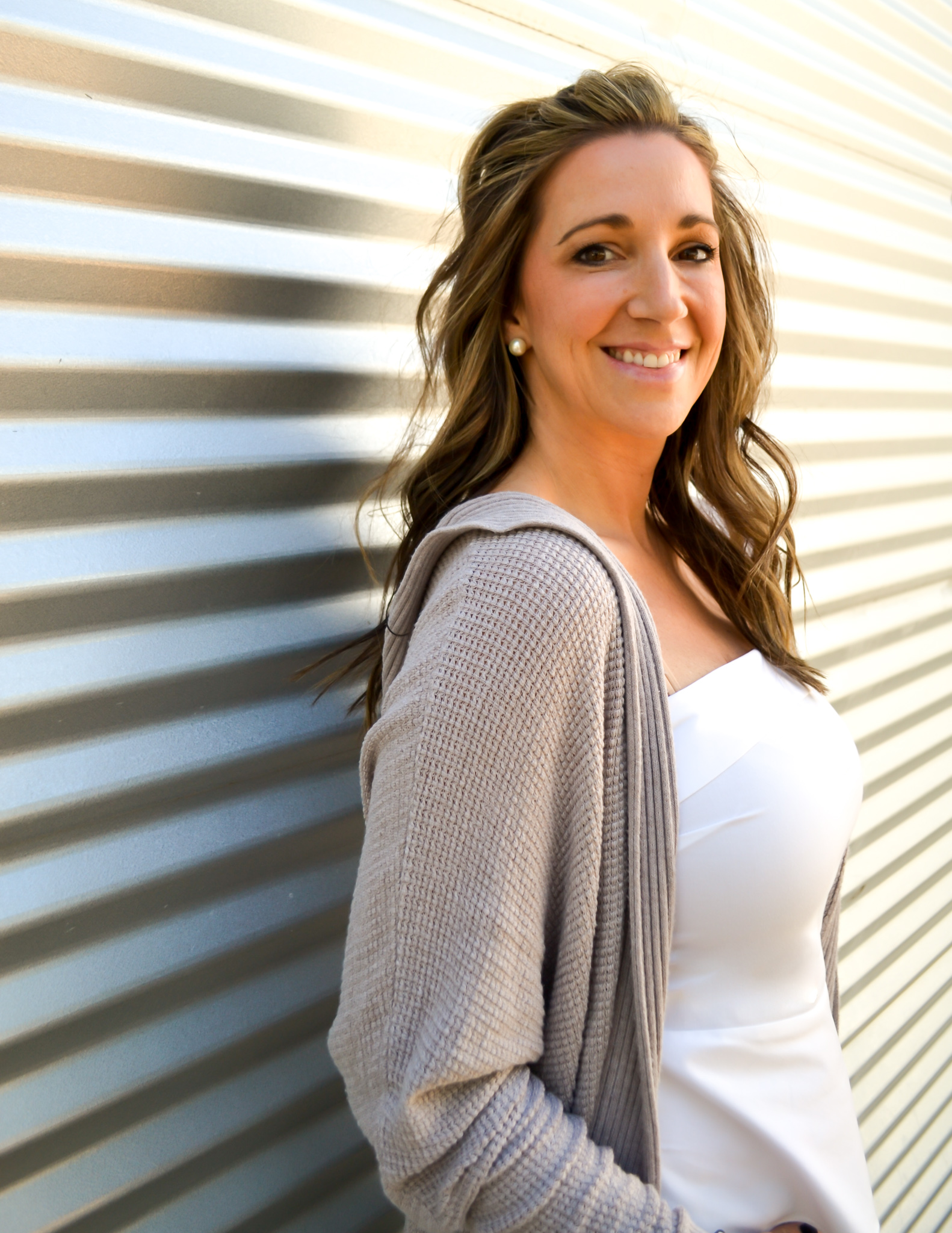 Jami Hancock is an IV Vitamin/Hydration RN and Injection RN. She also has: ACLS, PALS, TNCC, ENPC, BLS and Injection RN Training with TITAN Aesthetic & Bulverde MedSpa.
A former Emergency Room/Trauma (RN), Nurse Jami is an expert at IV administration! Not sure what blend to choose? Dont' be shy! Nurse Jami can answer any questions you have.
Throwing a Bridal Shower for your Bestie? A girls wine-tasting trip in the works? Stay happy and hydrated with our Bulverde MedSpa Pre/Post Hydration Event Service! Call to learn more. (Current Travel Area is reserved to Bulverde, Spring Branch, and surrounding areas.)
Need an IV…Stat? Ask about our concierge service! We'll bring everything you need right to your door. (IV Concierge Service only available to existing clients. Bulverde MedSpa reserves the right to refuse service for any reason.)