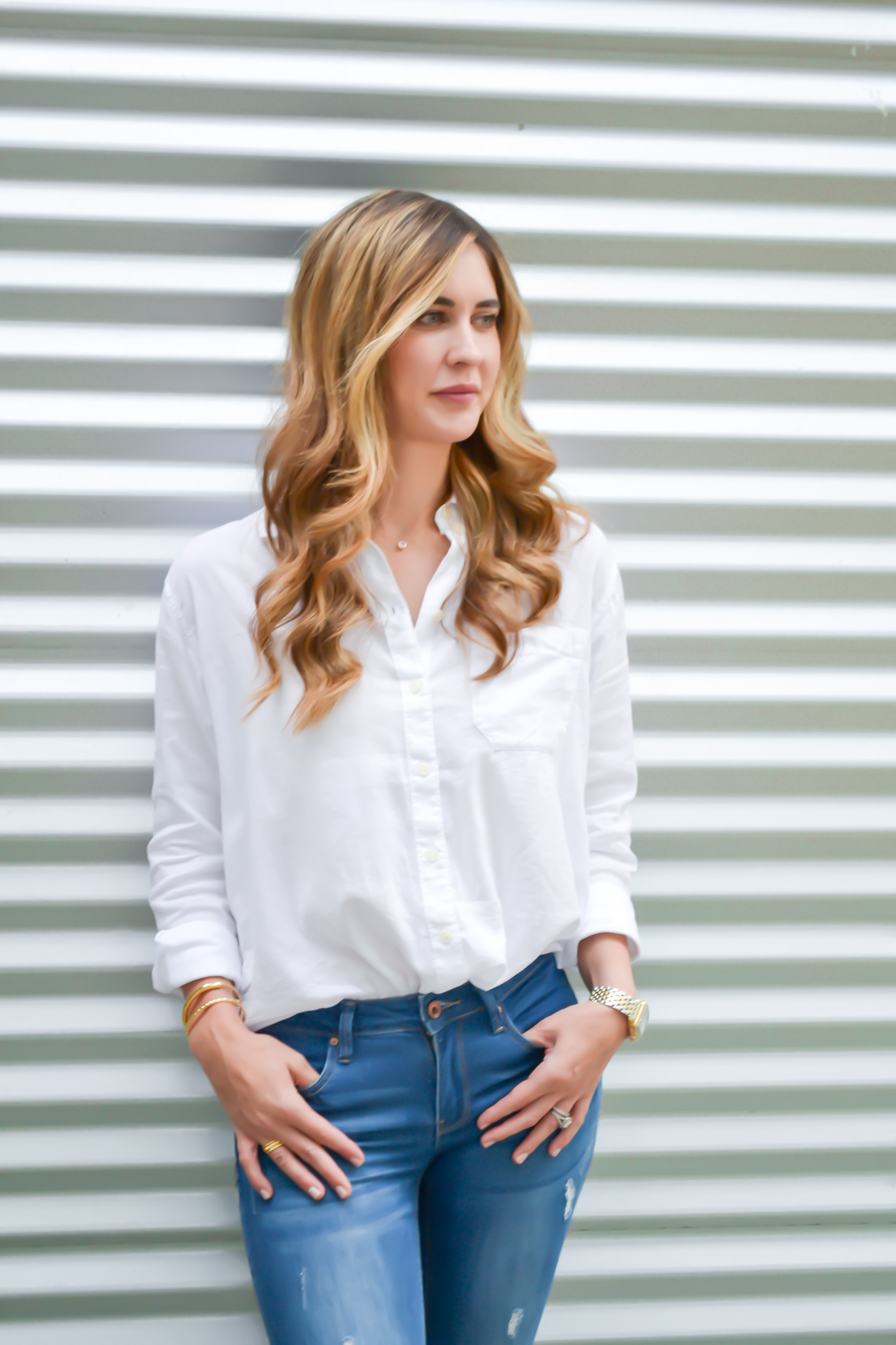 Erica Grace Woodard is a licensed medical aesthetician and laser technician who has over 7 years experience in cosmetic medicine. Prior to working at Bulverde Medspa, she has worked at top medical spas and plastic surgery offices in Arizona and Texas.
She has been trained and certified as a cosmetic injector through Allergan and Galderma and specializes in Botox, brow lifts, mid-face rejuvenation and lip enhancement.
Throughout her career, Erica has developed expertise in performing skin tightening, laser skin rejuvenation, IPL treatments, laser hair removal, chemical peels, microneedling, as well as microdermabrasion and dermaplaning. She actively seeks out the latest technologies and therapies to provide the most effective treatments and strives to make sure you feel comfortable throughout the entire process.
Aside from skin care, Erica has a passion for being outdoors and spending time with her family. She loves fishing, hiking and watching football.
AlphaRet – Overnight Cream (skinbetter science)
C+ Correcting Complex (Revision)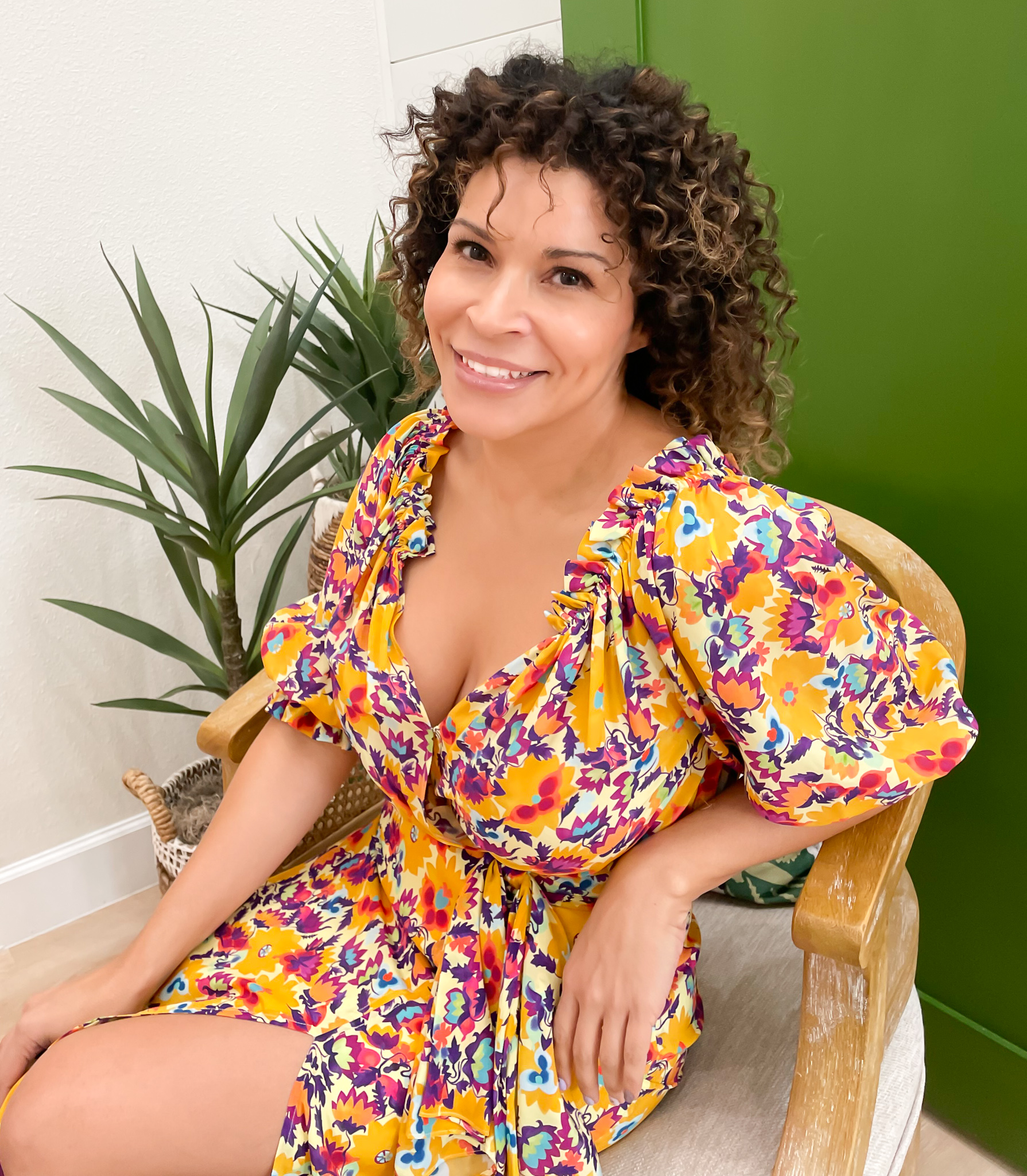 Niva was born and raised in Hondo, Texas and moved to San Antonio when she was twenty years old. She's always loved the beauty industry and became a licensed esthetician in 2002. Niva graduated San Antonio College with her nursing degree in 2014.
Niva has worked for the top cosmetic surgeons in San Antonio since 2004. Her experience includes cosmetic surgical nursing and clinical office nursing. She has always enjoyed guiding her patients through the process of consultation to the end results of their cosmetic procedures.
In 2018, Niva earned her Certified Aesthetic Nursing Specialist certification. She is dedicated to her education and providing the safest and most effective aesthetic treatments. Niva says Bulverde Med Spa is her happy place.
Niva on Bulverde Medspa: "I am blessed to have a career that I love. Helping my patients find their true beauty is magical."
Niva and her husband have three children and enjoy road trips, going to the movies and spending time outdoors.
InterFuse Treatment Cream – Eye (skinbetter science)
C+ Correcting Complex (Revision)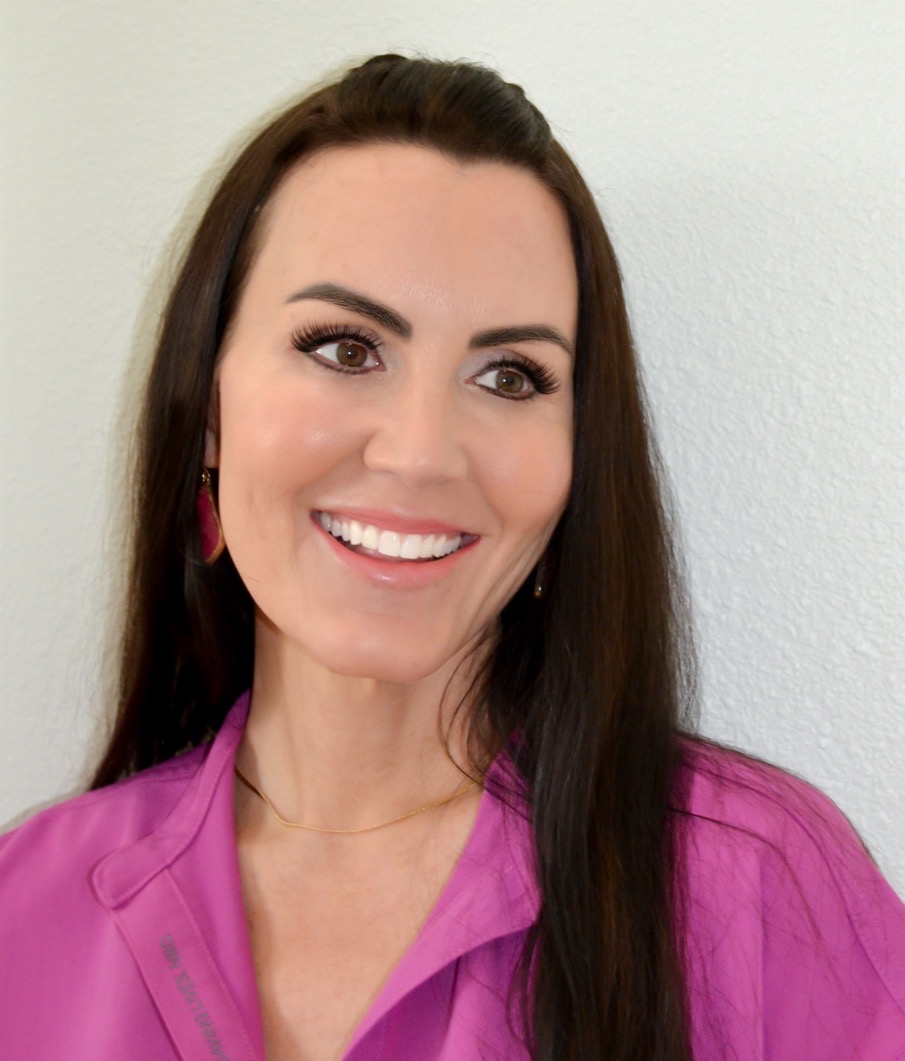 Shalene grew up outside of Houston, TX and moved to the Hill Country in 2018. She graduated from the University of Houston and was a high school teacher in the Cypress Fairbanks ISD for several years. This experience helped her to realize her calling in life, "to make those I come in contact with feel unique and special" – a gift she hopes to bring to her work with Bulverde Med Spa. She later pursued an education in Esthetics at Aveda Institute in The Woodlands, TX.
Shalene became a licensed esthetician in 2006 and is also licensed to perform a variety of laser treatments. Her background in the plastic surgery and dermatology industry for many years has helped Shalene master her trade. She has experience with laser hair reduction, skin resurfacing, IPL, body contouring, dermaplaning, microdermabrasion, micro-needling, chemical peels and knowledge on many skin care lines.
She is married and has two young adult children. On her free time she enjoys spending time with her family and friends as well as being outdoors, staying active and working in her garden.
"There is nothing more rewarding to me than helping a person feel better about themselves. I absolutely LOVE MY JOB".
AlphaRet – Overnight Cream (skinbetter science)
C+ Correcting Complex (Revision)
Intellishade Original SPF 45 (Revision)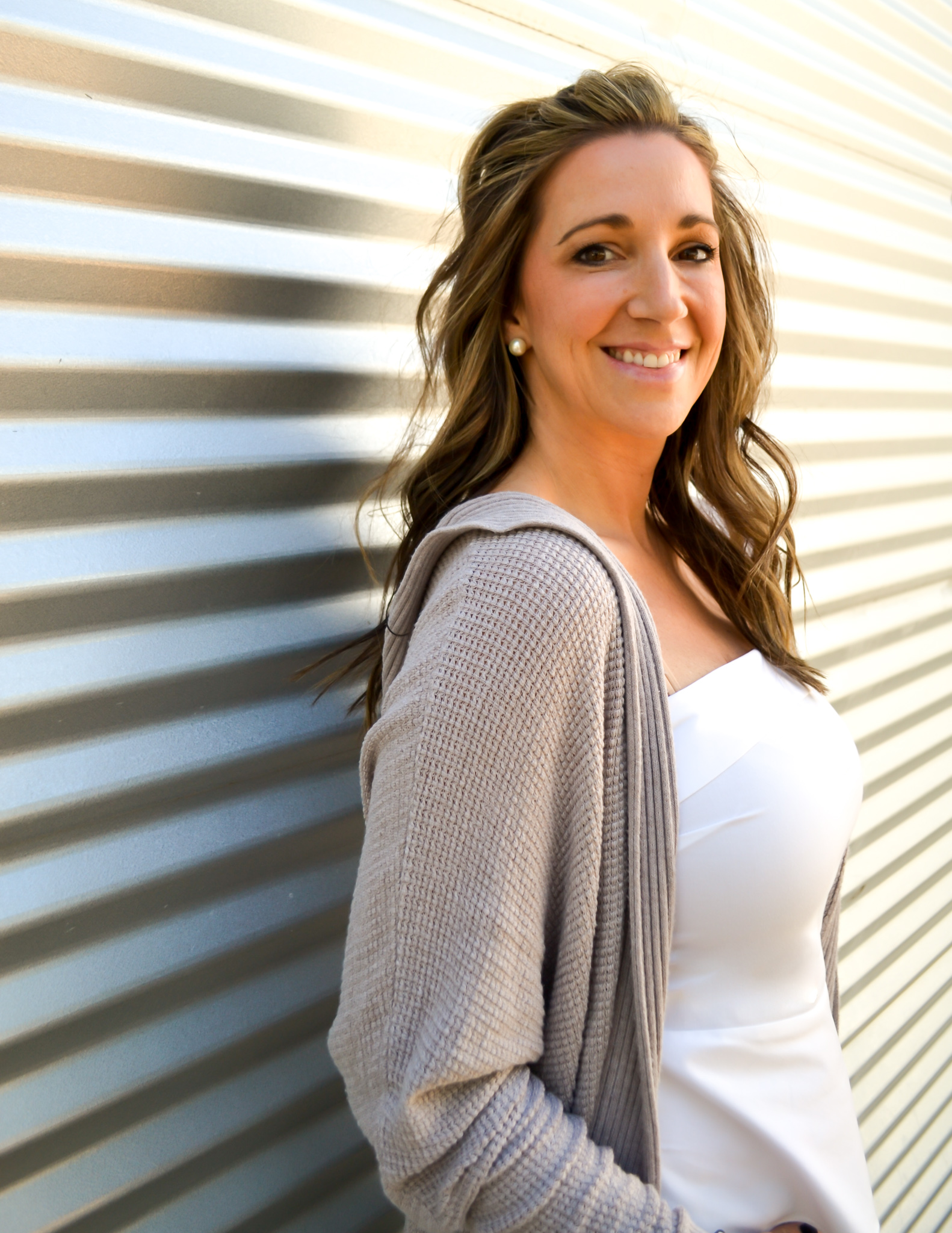 I am an IV Vitamin/Hydration RN and Injection RN. I also have
: ACLS, PALS, TNCC, ENPC, BLS and Injection RN Training with TITAN Aesthetic & Bulverde MedSpa.
I'm from Campbellsville, Kentucky and graduated from
University of Louisville with my
Bachelor of Science in Nursing.
I became an Emergency Room/Trauma (RN) in 2009, starting at University of Louisville Hospital. I then became an ER Travel Nurse in Texas, New Mexico, and the California Coasts for 6+years.
I met my Soulmate/Best Friend and now Fiancé in early 2016 and d
ecided to hang up my Travel Pants in the Spring of 2020. I am so ecstatic to be a part of the Bulverde MedSpa family!
I love Bulverde because it represents/encompasses my future – friends/family, work & home! My fiance
Justin and I love to support Family Owned/Local Businesses.
We also love Adventure, Sports, the Great Outdoors, and the Beach!
Bulverde Beauty IV Cocktail
AlphaRet – Overnight Cream (skinbetter science)
C+ Correcting Complex (Revision)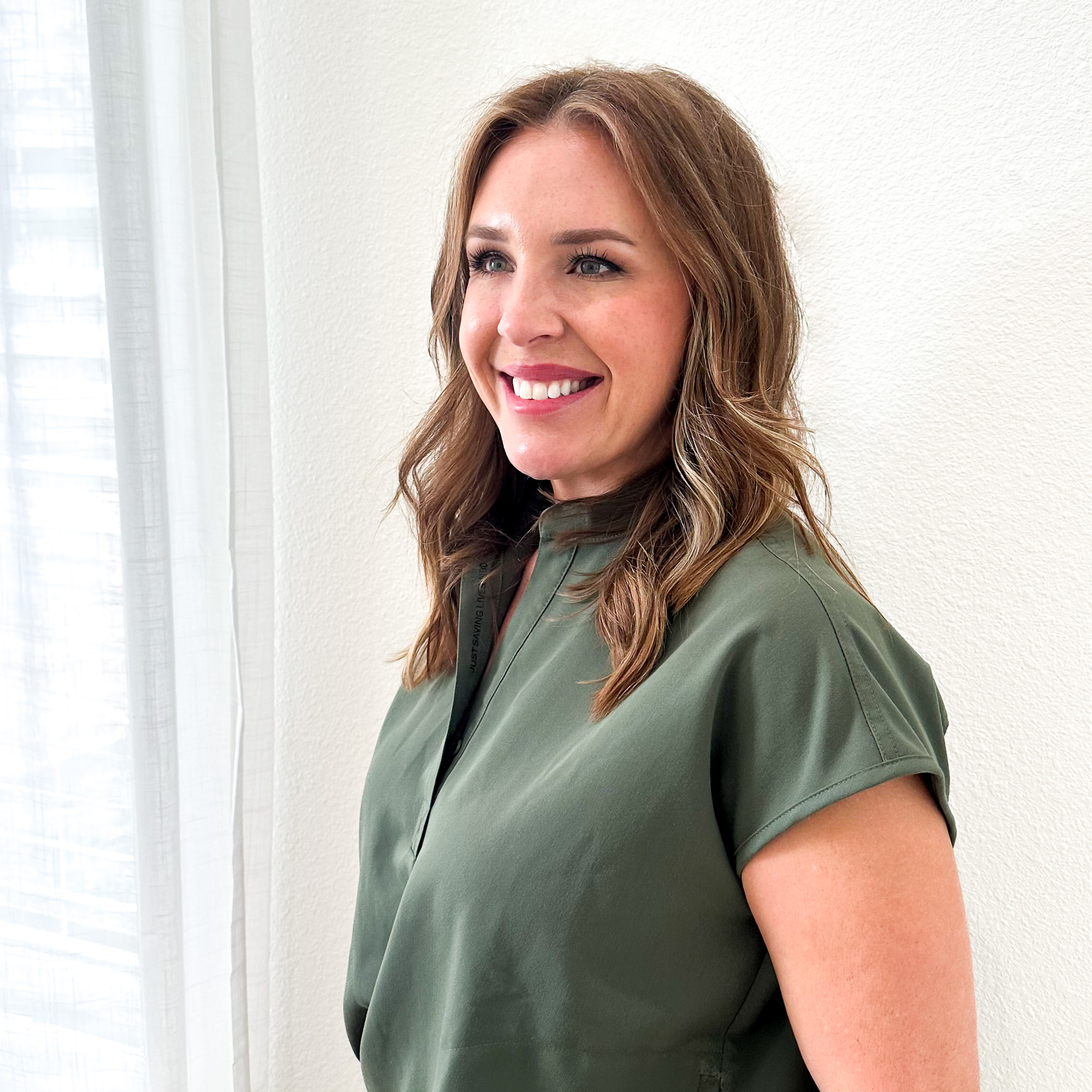 Rhianon graduated from Texas Tech University and is a RN/BSN. She has been in the ICU, a labor & delivery nurse, plus she has her own 4 gorgeous babies!
Sho loves helping women discover how to care for their skin and what treatments will help them feel beautiful every time they look in the mirror!
AlphaRet – Overnight Cream (skinbetter science)
Intellishade Original Daily Moisturizer SPF 45 (Revision)